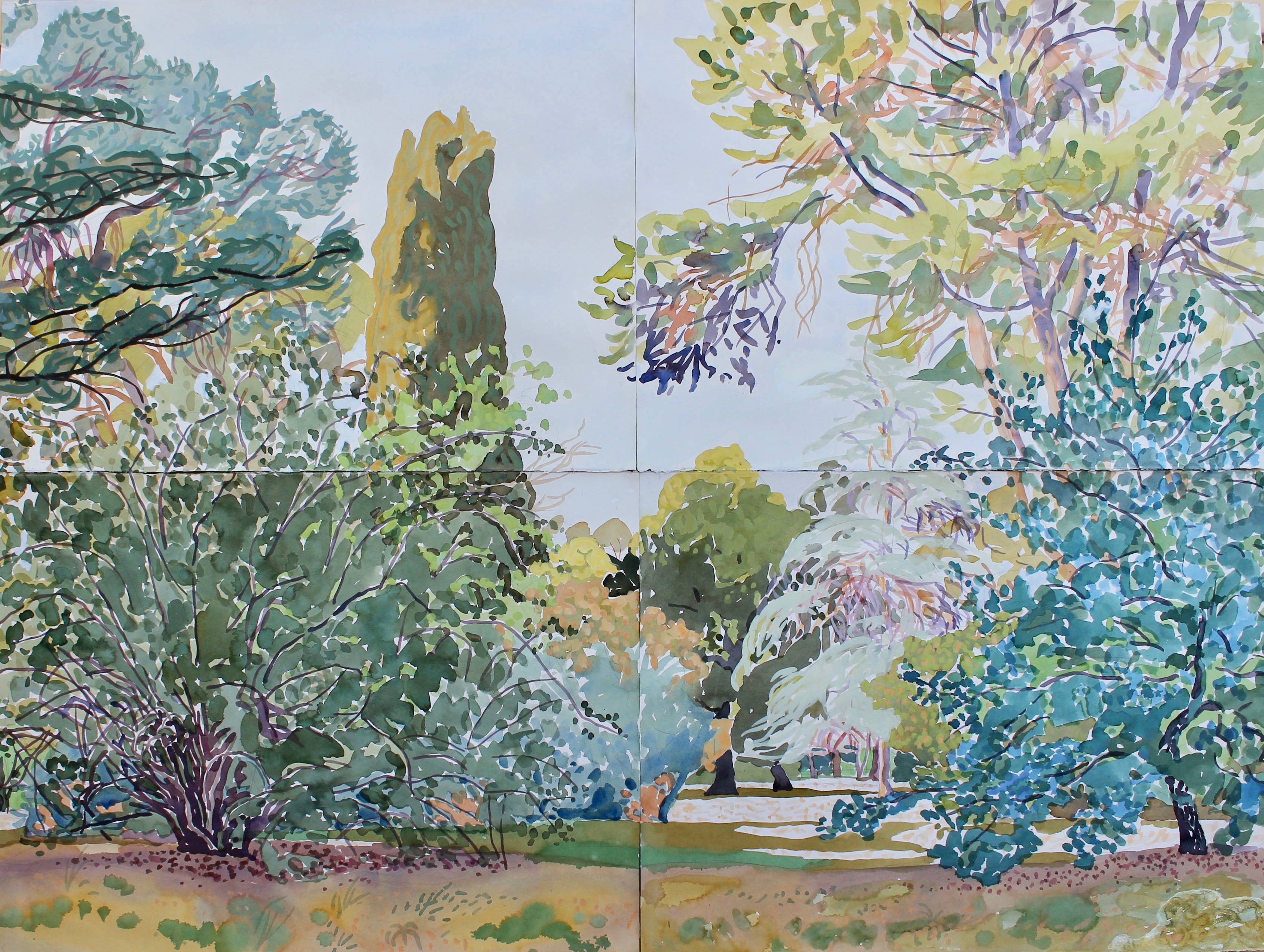 Our final workshop for 2019 in our series of Traditional Arts workshops following our Fair on Sunday November 24th.
Watercolour painting at Buda, with Mark Dober
This is a Plain Air workshop. Please gather around the tree with the seating next to the small garden structure. Reception staff can point you in the right direction.
Participants will complete a half sheet watercolour in the Buda gardens.  Mark will demonstrate how to structure your composition, build your work in a series of steps, how to see and mix colour and tone, and how to apply the paint wet on dry and wet on wet.  Mark will respond with assistance and advice to each participant's work.
Participants will work sitting down, without easels.  If you wish to bring a fold-able chair please do so.
This workshop is suitable for both beginners and experienced artists.
All materials are provided (participants need only bring lunch and a hat).
If a day or two out from the workshop rain is forecast (at least 1 mm, and occurring the duration of the workshop), then we can re-schedule to a week later. Please include your mobile number when booking.
For further enquiries, please contact Mark on 0434 214 356
BOOK NOW