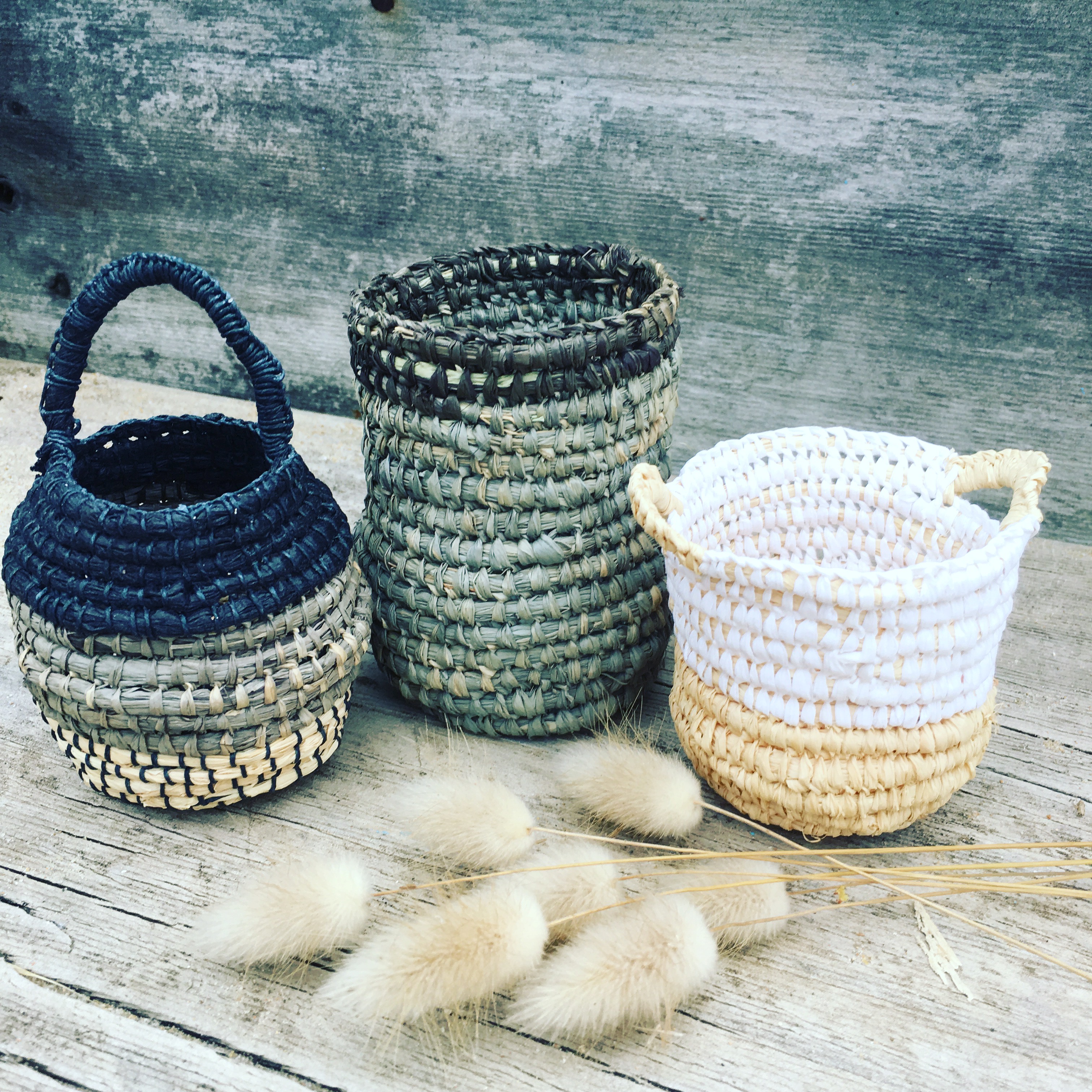 Second in our series of Traditional Arts workshops preceding our Fair on Sunday November 24th.
In this workshop, participants will learn to make coiled raffia baskets with Janet Troy.
Sorry, Bookings now closed
Come and join Janet from to learn the art of basket coiling using beautiful hand-dyed raffia from The Raffia Connection.
Beginners will learn how to create a small basket or mat using various coiling and stitching techniques.
Workshop fee includes starter kit, needle, raffia and all materials. Strictly limited numbers
It is noted that the local indigenous community have given their permission for The Raffia Connection to hold workshops at Buda.
BOOK NOW