Trees in the Buda Garden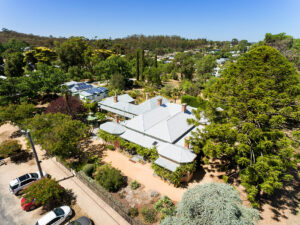 Blurb overview about the trees. Something about climate change.
Find the tree that is special to you in the Buda Garden. Get to know your tree. Write it a letter, send it a picture of you and the tree. Write a poem, tell others what is special to you about this tree. Display your musings on your tree's page.
We will be adding more tree pages as we go.
Support a Tree
Supporting a tree is a great way to acknowledge a tree that has somehow enhanced your quality of life, whether on a day-to-day basis or one time only.  Participating in this program gives you or your group the opportunity to join a community of treekeepers around Buda, who recognize the benefits and beauty that trees provide us, their heritage value and their ongoing needs as they age.
Your contribution will help with the annual arborist inspection and care of the Buda trees allowing them to continue to thrive into the future.
To get started, fill out the form below. Then donate to your tree. If you can't choose, you can just donate to the trees in general.