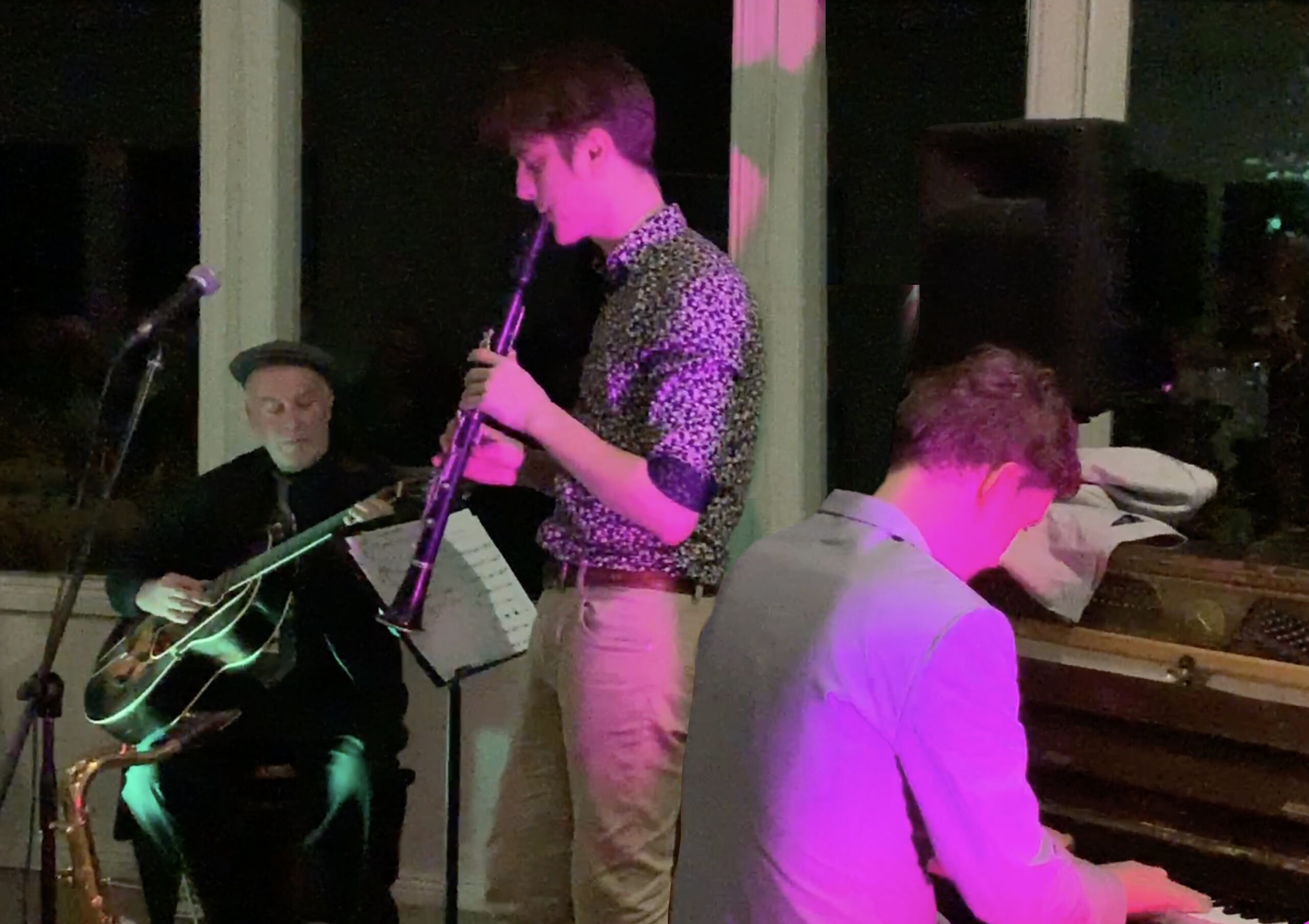 02 May

Twilight Jazz

We had another terrific Twilight jazz session this weekend with the Chonk Trio.

Peter Baylor on Guitar, BrennanHamilton-Smith on Reedsand Kade Brown on keys.
Chonk is one of Melbourne's hottest swing outfits specialising in the music of Count Basie and the Benny Goodman sextet. They bring an energy and authenticity to their music that excites both the ears and the feet. Combining the talents of some of Melbourne's most established musicians, Chonk captures the fervour and passion of swing in the 1940's along with the creativity and edge of early Bebop. Whether you want to dance to stomping rhythms or sit and listen to romantic melodies, Chonk will have you grinning ear to ear.

Bar and snacks and toe tapping and our glorious autumn garden as dusk. What's was not to love?