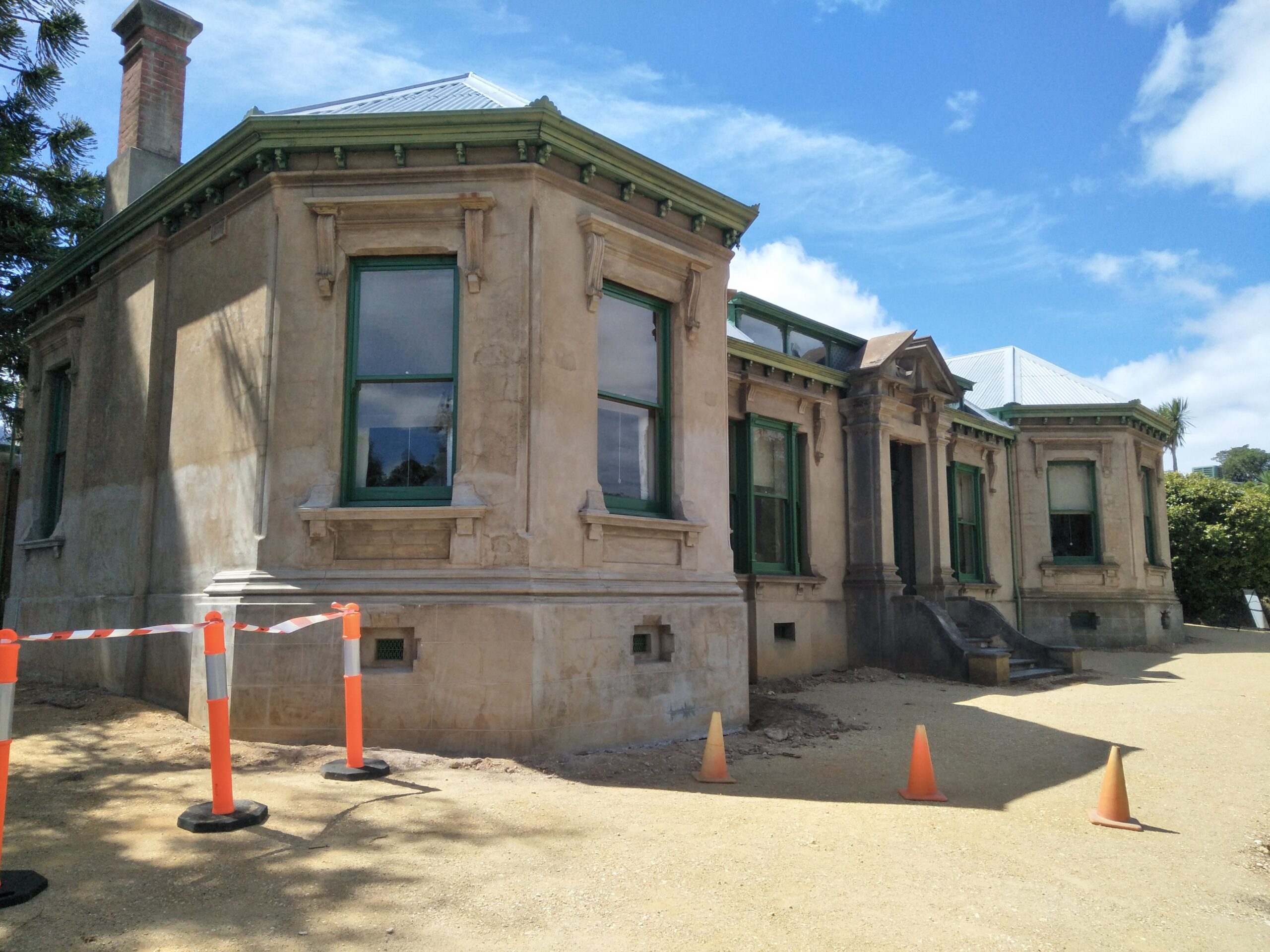 23 Mar

House Conservation

We are now up and running with the house conservation project! Workers started onsite this week with cleaning down and repairs to the external rendering on the facade and re-pointing of the brickwork on the Maids' Quarters and service areas. Works will continue over the next few months with some areas cordoned off to the public, though we know many visitors will be interested in the methods and materials used on this exciting heritage building project.
This work has been funded by the Victorian State Government's Living Heritage Grants Program.
Stay tuned for updates!