Exhibition – A European Australian Connection
March 24 @ 12:00 pm

-

April 30 @ 4:00 pm

General Admission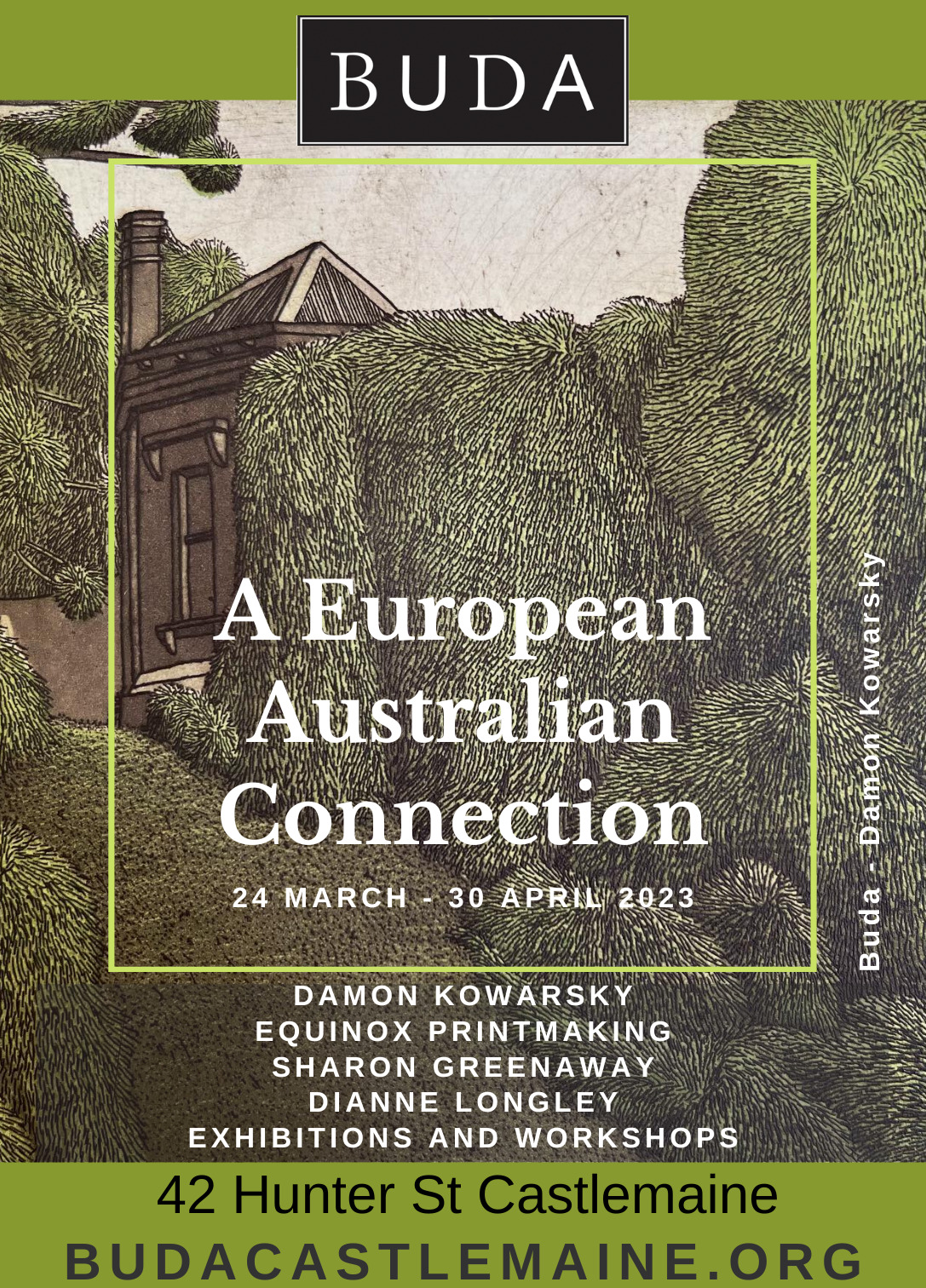 Buda Historic Home and Garden is the European villa of Hungarian silversmith Ernest Leviny built during the Victorian goldrush. Damon Kowarsky is an Australian artist working across drawing printmaking and painting who will address this European Australian connection as an exhibition within the heritage home. Having travelled extensively, Kowarsky uses precise artmaking techniques to question architectural exteriors in Australia and Europe presenting factual reality as an illusion with a pristine finish and tactile nature.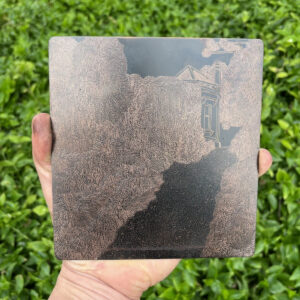 Equinox Printmaking is operated by long-standing printmakers Nancye Canobie and Keith Wiltshire and specialises in both stone and metal plate lithography. Sharon Greenaway is a Bendigo based floral artist and photographer, who's artistic practice revolves around creating exquisite art, juxtaposed with the fragility of humanity and our place in the natural world of the Central Goldfields region. Equinox and Greenaway will explore the connection between the European heritage garden and its context within the Central Victorian landscape as one of the most significant large nineteenth or early twentieth century suburban gardens surviving in Victoria.
General Admission applies
Damon Kowarsky studied printmaking at Victorian College of the Arts and Glasgow School of Art. Since graduating he has travelled extensively. Architecture and the colours of earth and sky inspire much of his work.
Kowarsky is the recipient of awards including a Toyota Community Spirit Artist Travel Award, Creative Victoria New Works Grant and Australia Council Asia-Australia Creative Partnerships Grant. He has worked as a scientific, courtroom, and archaeological illustrator.
In 2007 he taught drawing and studied miniature painting at Beaconhouse National University Lahore. In 2010, 2014, and 2017 he taught printmaking at Indus Valley School of Art and Architecture Karachi.
Kowarsky exhibits regularly in Australia and abroad, including solo exhibitions in Melbourne, Hong Kong, New York, Philadelphia, Wellington, Cairo, Damascus, Lahore, Islamabad and Karachi.
In 2014 and 2017 he was artist in residence at Guanlan Original Printmaking Base. In 2015 he was part of the Bait al Zubair Museum's inaugural artist in residence program. In 2016 he completed a two month residency in France with the support of the Alfred and Trafford Klots International Program for Artists. In 2018 Warrnambool Art Gallery undertook a substantial survey exhibition of his prints, paintings and drawings. He is currently working on a series of new etchings inspired by travels in North and South East Asia.
Equinox Printmaking is operated by long-standing printmakers Nancye Canobie and Keith Wiltshire. Both artists have exhibited in public and private galleries in regional and metropolitan Australia.
Equinox Printmaking caters to intaglio and relief printmaking, as well as being Australia's preeminent private lithography atelier. The studio specialises in both stone and metal plate lithography.
Sharon Greenaway is a photographic artist specialising in macro photographs of local flora.
Sharon took great delight as well as many hours of work to create these cotton banners that will hang in the Buda garden juxtaposing the European garden. Each banner features local floral wildflowers from the region.