Buda Annual Fundraising Dinner
September 14, 2019 @ 6:30 pm

-

9:30 pm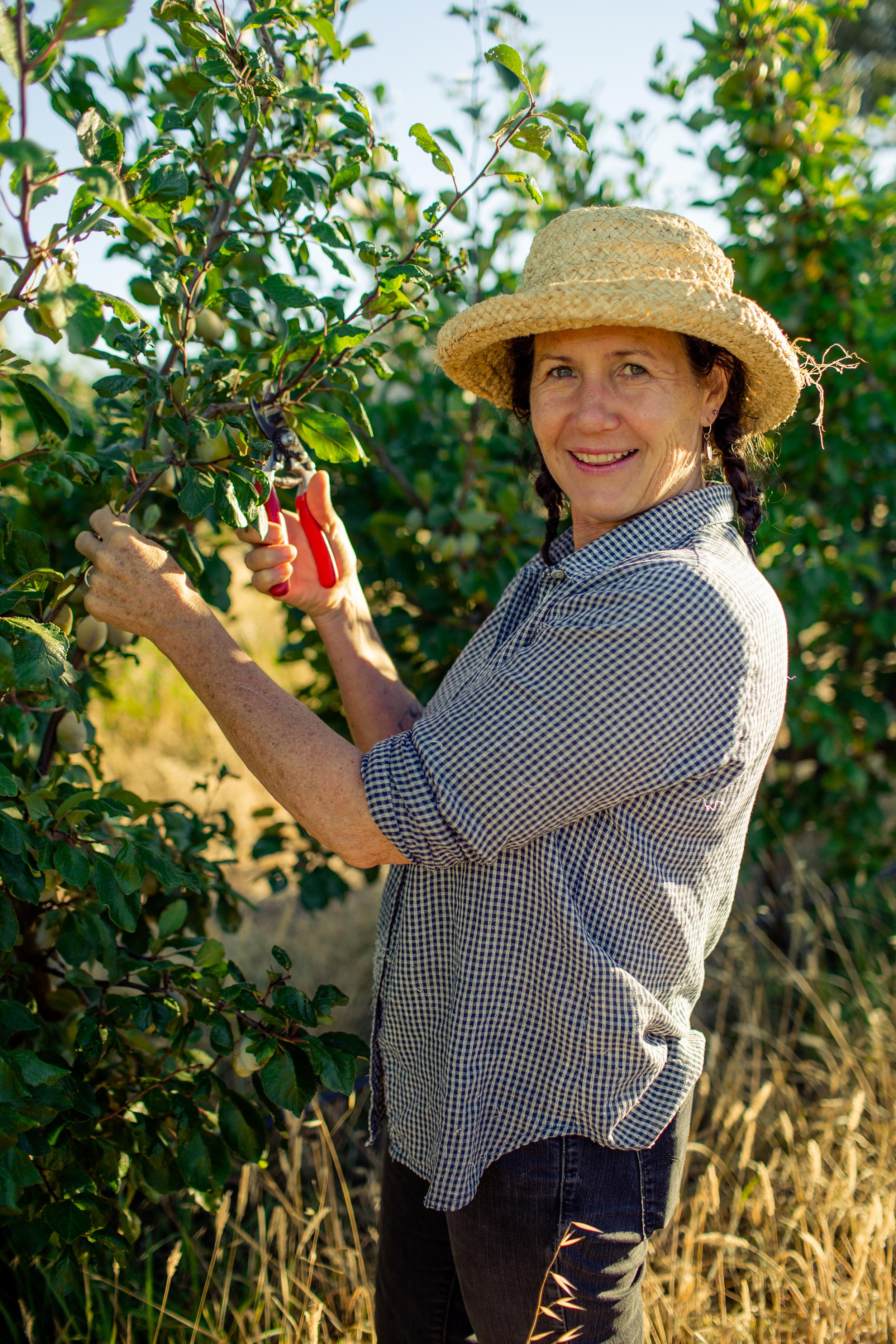 THE JOSINE MCEWAN MEMORIAL LECTURE      

SOLD OUT
BOOK NOW
The late Josine McEwan was a volunteer in the garden at Buda Historic Home & Garden in Castlemaine.  Knowing how important Buda is to the region and wanting it to remain open for future generations to enjoy, Josine left a generous bequest to Buda when she passed away in 2006. Since 2007 an annual lecture and fundraising dinner has been conducted in Josine's memory.
Katie Finlay is a third-gen farmer who has been growing organic fruit for more than 20 years on her family farm at Harcourt in central Victoria. For this year's lecture, Katie is going to speak about the individual's role in agriculture and sustainability.
In 2018 she and husband Hugh started the Harcourt Organic Farming Co-op (HOFC), a new farming model which has created a succession pathway for Hugh and Katie while allowing them to stay on the farm.
The new model also provides access to farmland for emerging farmers and has increased the overall productivity and profitability of the farm.
Since leasing the orchard out under the new co-op structure, Katie and Hugh have focused on their Grow Great Fruit business, teaching organic fruit growing to backyard growers throughout Australia with more than 50 online short courses and the GGF Home-study Program.
The co-op currently has five members (Tellurian Fruit Gardens, Sellar Farmhouse Dairy, Gung Hoe Growers, Carr's Organic Fruit Tree Nursery and Grow Great Fruit), with plans to add more members with compatible farming ideas.
While each business is responsible for their own sales, part of the purpose of HOFC is co-marketing, through a number of different outlets including a Farm Shop, a Community Supported Agriculture (CSA) scheme, and in an exciting new development, a collaboration with Castlemaine Farmers Market to start a new weekly mid-week market.
Katie also drives the 'Business Ninja' program within HOFC to provide members with business skills. In 2015 she won the RIRDC Rural Women's Award for Victoria, and is active in the community as a board director of both the Maldon and District Community Bank, and Melbourne Farmers Markets.
The dinner includes a glass of bubbly on arrival followed by a delicious and seasonal three course Thai meal prepared by our wonderful new supporter Duang Tengtrirat. Duang loves to cook. This passion of 60 years started in northern Thailand and followed her to various parts of the US and now to Chewton. Cooking is her utmost delight; it is her craft and she will share it with us on Saturday 14th September.
Please let us know if you have any dietary requirements.