Books at Buda – Meet Nanette Carter and Robyn Oswald-Jacobs
Frances Burke was Australia's most influential and celebrated textile designer of the 20th century. From the late 1930s to 1970, her designs achieved a prominence unparalleled in Australia before or since.
In March 2020 Buda was finally able to re-instate the Frances Burke 'Totem' design curtains in the Dining Room after many years of waiting to find the appropriate replacement fabric.
In 2005 it was decided that the original curtains dating from around 1950, were in such a poor state and beyond conservation, that they should be removed to preservation storage. An attempt was made to have the fabric replicated in the following years, but Buda was unable to do that due to copyright of the Burke design.
Contact was made with Robyn Oswald-Jacobs and Nanette Carter who wrote the book on Frances Burke and it is through them that a small bolt of the original 'Totem' design fabric in the exact same mustard colour of the originals came to light. Buda was able to secure a donation to pay for the fabric and the vendor was most happy to see it used to make the new, replacement curtains.
Join the authors of the book celebrating the life and work of Frances Burke at Buda House, in conversation with Emma Busowsky, Curator of the Bendigo Art Gallery.
Afternoon tea will be provided
Please note that the authors will be signing books and chatting to guests after the event.
$20 – includes entry to Buda House, afternoon tea and a 10% discount on the book.
BOOK NOW
About the authors:
Nanette Carter completed a master's degree in art history focusing on the development of modern design in Melbourne in the 1930s. She subsequently researched and wrote on post-war interiors by designer and artist Clement Meadmore. Her 2015 PhD on the emergence of DIY culture in the post-war period in Australia was jointly supervised by the School of Historical Studies and the Faculty of Architecture, Building and Planning at the University of Melbourne.
Independent scholar Robyn Oswald-Jacobs completed a diploma in textile design at RMIT before undertaking a research master's degree on textile designer Frances Burke. In part as a result of this research the Textile Resource Collection: Australian Fashion and Textile Design was established by the Department of Fashion and Textile Design at RMIT. Managed by Oswald-Jacobs, the centre collected, exhibited, and published archival material, later forming the foundation of the RMIT Design Archives
​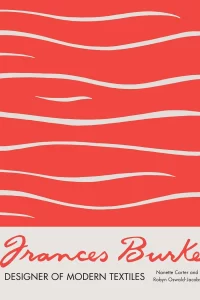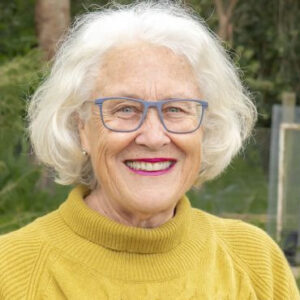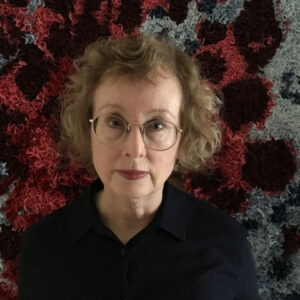 BOOK NOW