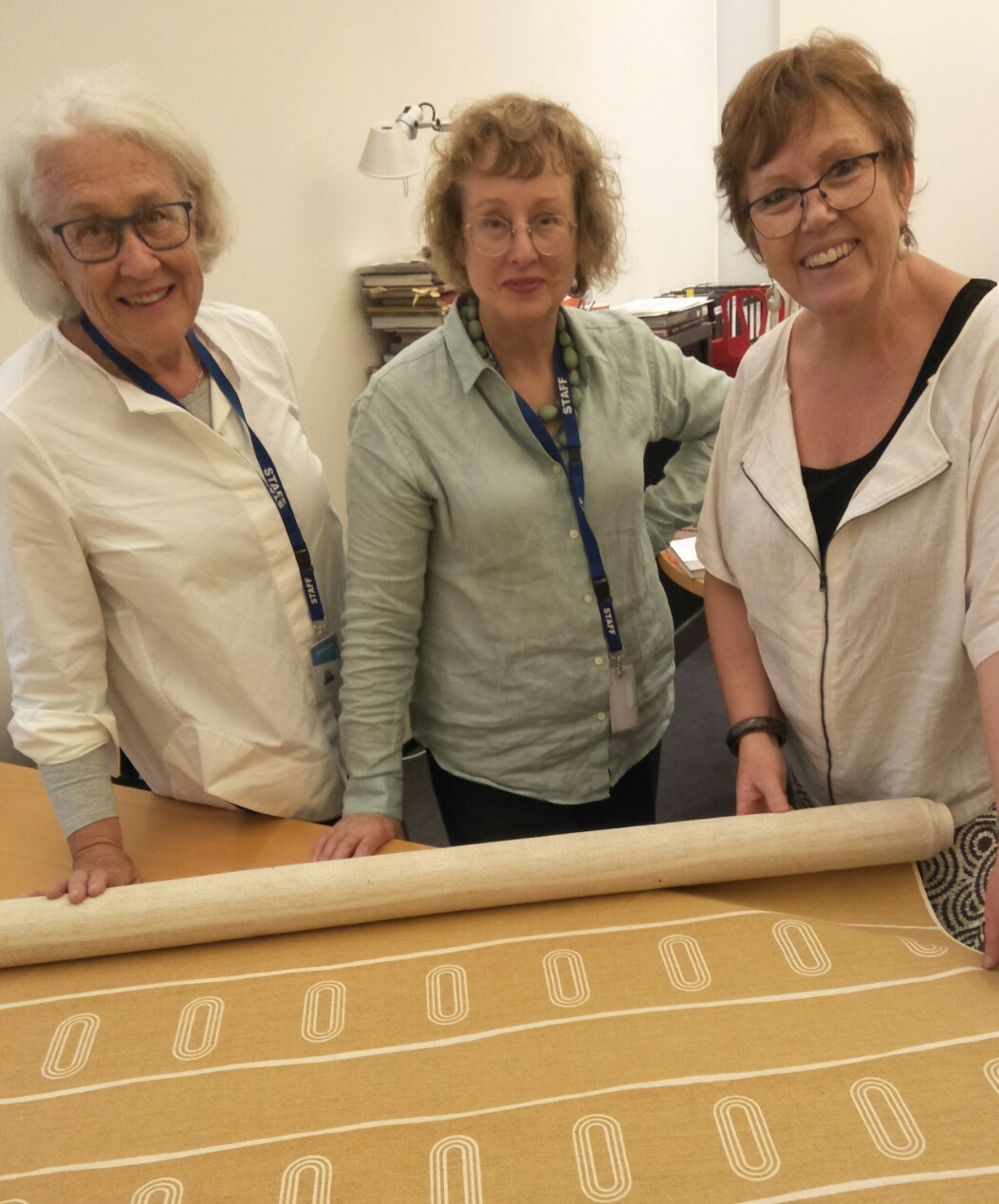 27 Feb

Dreams can come true!

It seems dreams can come true! To our surprise and great delight a small bolt of the printed fabric design 'TOTEM' (1948) by Frances Burke has recently come to light through Melbourne-based researchers, Robyn Oswald-Jacobs and Nanette Carter. Robyn and Nanette, who are currently working on a publication on Burke, have been the conduits between the seller and BUDA in securing the fabric which will be used to replace the original mustard-coloured curtains in the small dining room in the historic house. We can't wait to see them re-instated!

Big thank you to Robyn and Nanette for keeping BUDA in mind, and to the kindly vendor who is very happy to see the fabric go to a good home.